Start Your Life Together in Breathtaking Vail, Arizona
We believe your event should be everything you would expect it to be, We will help you make your dream wedding day wishes come true.
Our dedicated staff will collaborate with you to design and deliver the most memorable event you can imagine. From a small, intimate wedding to a large scale event, we will make your special day a breathtaking affair.
For weddings or any of the joyful events that surround them!
Engagement Parties
Bridal Showers
Rehearsal Dinners
Girls Night Out
Receptions
Grooms Golf Day
Set up a tour to discover just how exciting your wedding & your other events can be.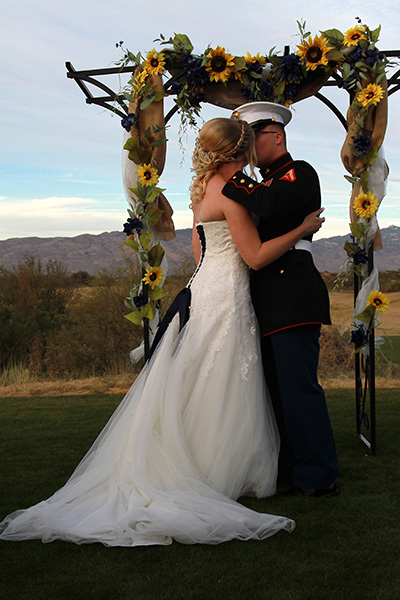 Planning the Most Special Day of Your Life
Your wedding day will be filled with magical moments at Hacienda del Lago. Your guests will marvel at the beautiful sunsets and the Sonoran Desert that will surround you. Every detail will be just as you envisioned. Discover all the possibilities: an inspiring covered patio and outdoor wedding venue.
Your wedding day is a celebration of the rest of your life with that special someone making a sacred commitment to you.
Together with family, friends and loved ones let us help you make lasting memories that begin at del Lago Golf Club and The Hacienda.
If you are looking for a beautiful venue for your Ceremony or Reception del Lago is just that, please call for a time to view the different sites available.
Contact
To secure your preferred date please e-mail or call:
Margaret Stevens – margaret@dellagogolf.net
520-647-3109